"Concrete" is heartwarming
Entering the side street from Cat Street, you will find a pink and green stripe building.  This is a rice shop.  The color of its concrete exterior is inspired by rice plant. 
This concrete wall gives warm and relaxing image.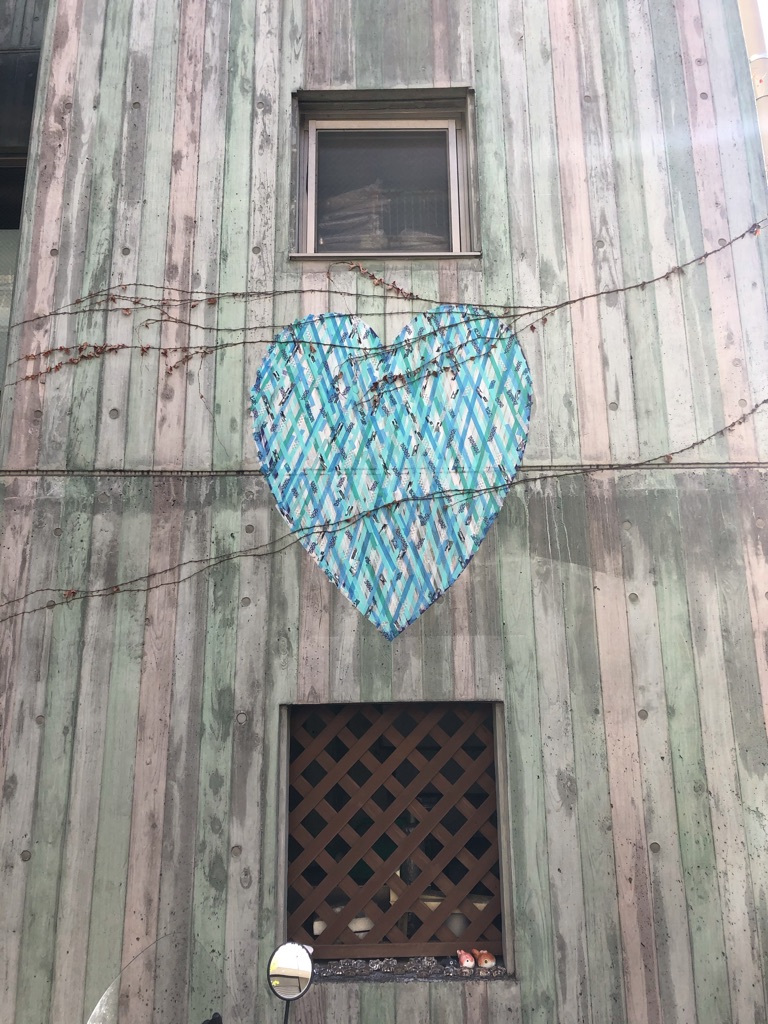 I'm getting a little hungry now.  Let's take a break and have an "onigiri" rice ball.
"Concrete" interacts with tension
The "395" building designed by Atsushi Kitagawara. This building gives a tense atmosphere, which comes from the stark contrast between the exposed concrete and other materials such as white granite or metal panels. Kitagawara creates complex structures, and challenges conventional patterns.
A building with gabion walls.  A gabion is a cage filled with crushed rocks or stones.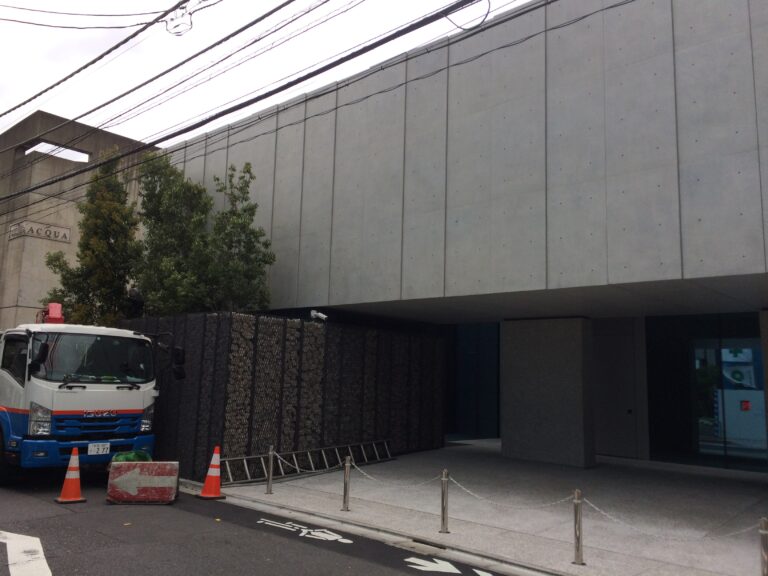 Gabion was originally used for river wall protection.  A large piece of stone is crushed to small pieces and put in a cage.  The famous Kagawa Prefectural Government Building by Tange has exterior wall made of concrete using those crushed stones, which give some distinctive image to this building.  An American architect Paul Rudolph was inspired by this building and use this method in his works, and it became synonym of his architecture.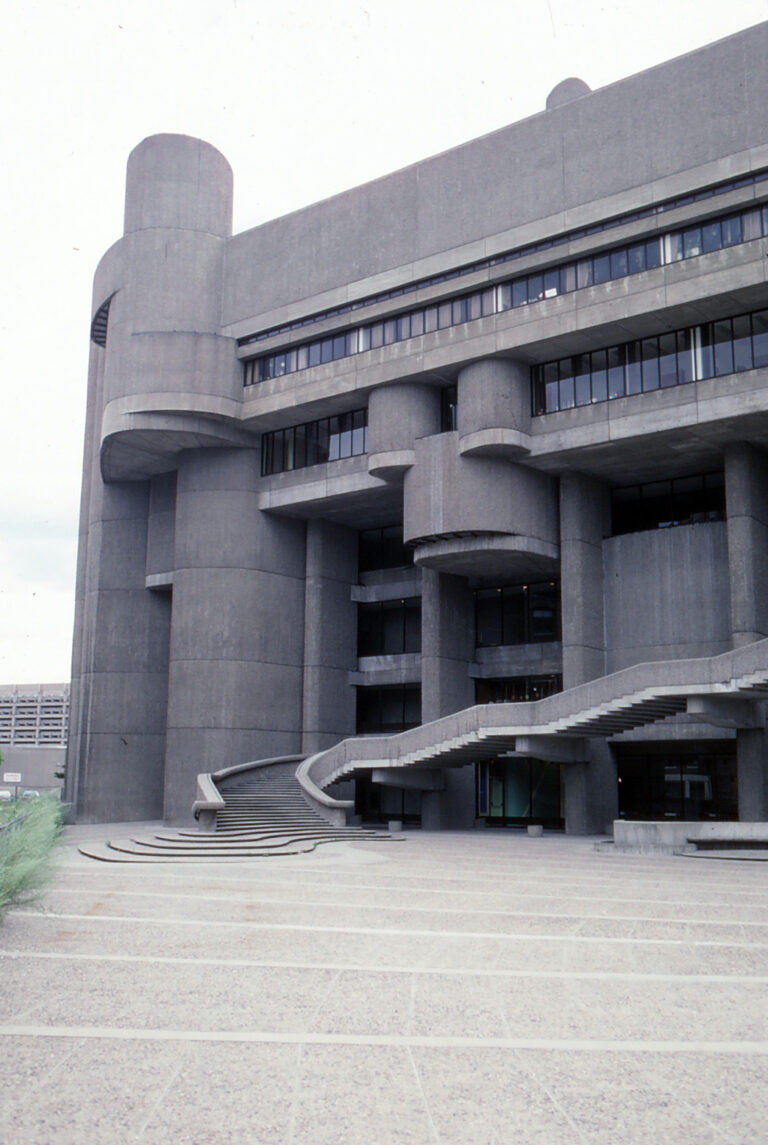 Pebbles are also used other than crushed stones.
On the exterior wall of Le Corbusier's National Museum of Western Art in Ueno, pebbles are set on the panels, which create a distinguished image of this building.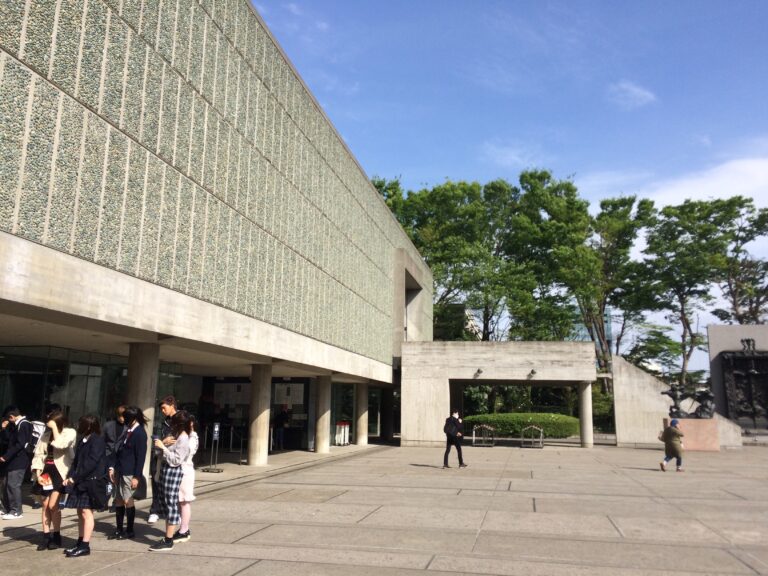 "Concrete" is a detonator
The "FROM- 1st building" designed by Kazumasa Yamashita is the first eye-catching building on Miyuki Street.  How surprised I was when I first look at this building.  When the architect applied for construction permit to the public office, he brought an architectural model with some drawings and did an actual presentation, because he thought the drawings would not sufficiently explain the building. About 30 years prior to the Prada building, the "FROM- 1st building" marked the starting point of other luxury buildings lining on this street.
"Concrete" express strong will
Let's walk to Killer Street in Aoyama. This is the Tower House designed by Takamitsu Azuma.
A tower-like small house, 5-story with a basement floor.  Built on a small land space with minimum budget,
There used to be an architectural magazine called "Toshi Jyutaku ; Urban Housing" (published from '68 to '86). 
This magazine introduced interesting houses in the urban area, and its attractive cover page was designed by a renowned architect Arata Isozsaki and Koehei Sugiura, also very well-known artist.  This Tower House represents the very image of urban housing.  
In order to cut down the construction cost, exterior wall is finished with exposed concrete and iron sash is just applied with rust-proof paint.  And the stair steps inside are covered by rubber mat.  An expression of how to live in urban area.
Across the street, there is Watarium Museum of Art designed by Mario Botta. 
This is a gallery architecture in the geometric form of exposed concrete.
There are not so many Botta's works in the world, and this building is one of the few.  There is a building called "Spiral2 designed by Fumihiko Maki in this area.  I recon Tokyo and San Francisco are the only places where Botta's and Maki's works are located close by.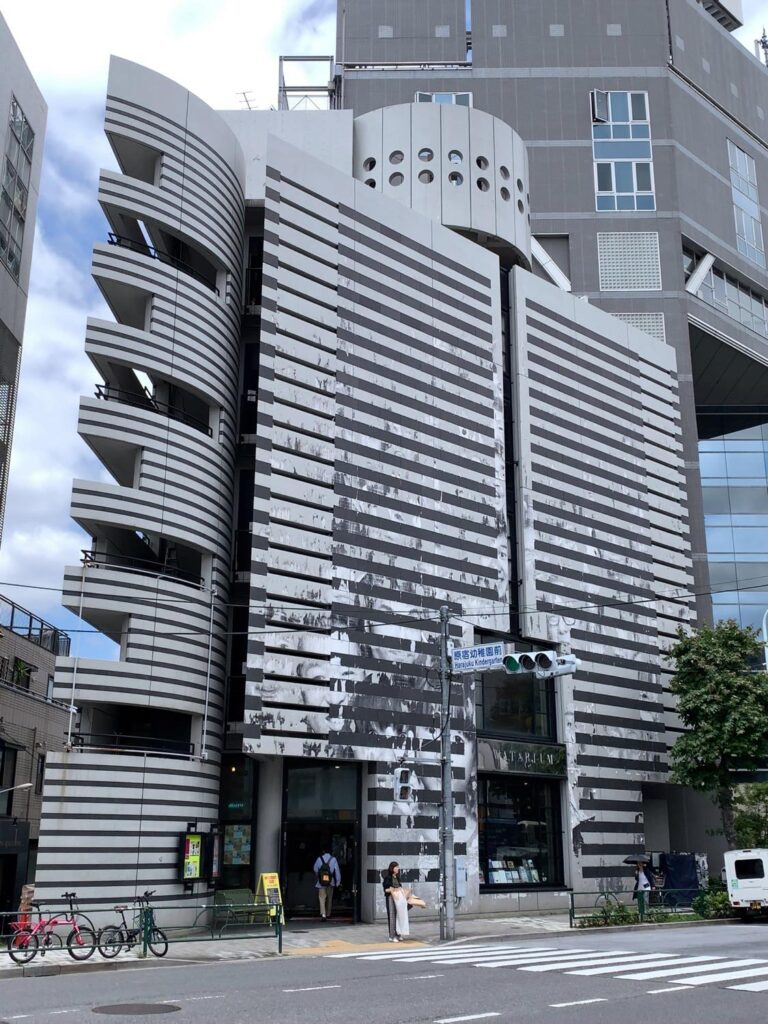 "Concrete" is still in active
Going back and heading further down the street, you will find this building.
The former Ambiente Headquarters Building (now Jasmac Aoyama) designed by Italian architect Aldo Rossi.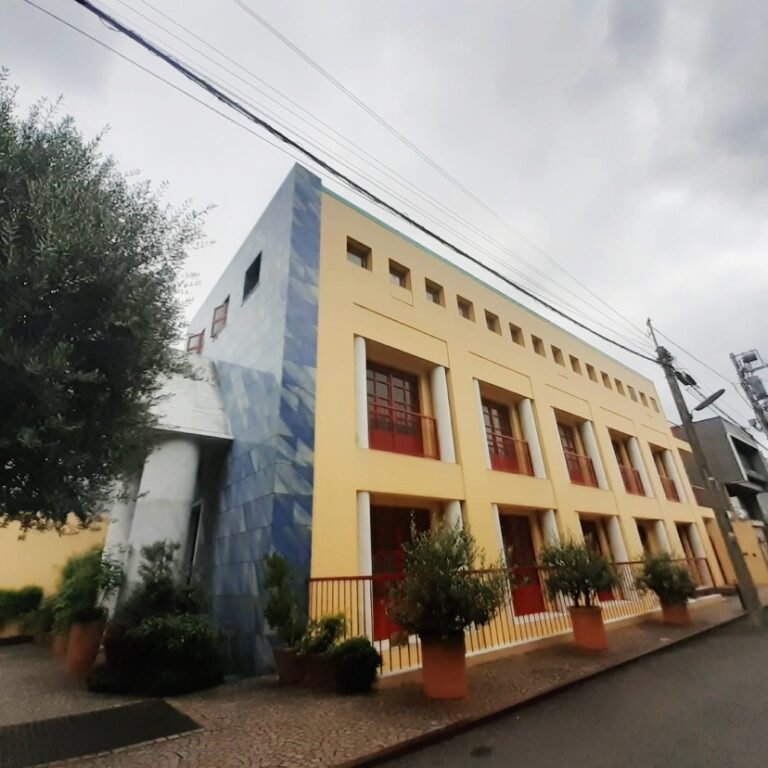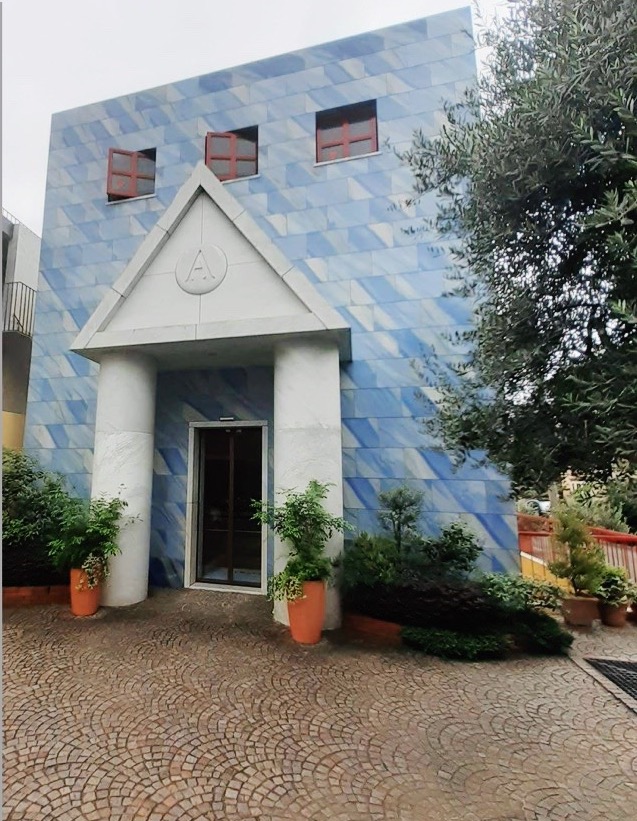 Built in 1991 during the time of Japan's bubble economy, its blue marble exterior is very beautiful.
As it was the work from that period, I had thought that the building was gone.  I was happy to find out that it still exists and still in use.
There was a building called "Kessho no Iro; Color of crystal"designed by Masaharu Takasaki built during the same period. The building was dismantled soon after the collapse of the bubble economy.
The bubble economy provided many opportunities for architects, but there were some of the buildings which were dismantled without being used after completion.  It is sad to see the fate of those works of devotion by architects.  
The famous M2 building by Kengo Kuma, which was built during the same period, is still in use but used for a different business.  I have a mixed feeling on its situation, but it survived anyway.
。。。
I have introduced buildings in Omotesando area, featuring building materials such as wood, glass and concrete.
They are not just building materials.  They play important roles to challenge new technology or utilization of places.
Some of the buildings were dismantled, and some still exist.  Architecture comes and goes with the times, I think.    
It may be interesting to look at buildings and think about their stories, when you take a walk.  For your information, I recommend our architecture tours if you enjoyed this series.
Let's go back to Miyuki Street and have a break in the beautiful courtyard decorated with blue and white tiles at Yoku Moku confectionary shop.