8 things to know about Nakagin Capsule Tower
Nakagin Capsule Tower is a 48years old building that drives architecture fans from all around the world crazy.
It has a unique concept which you can replace and update your room to use the building sustainably.
However, there has been an ongoing discussion about the demolishment.
Today, I'm writing 8 main things to know about the tower to give you a clear view of what the tower is all about.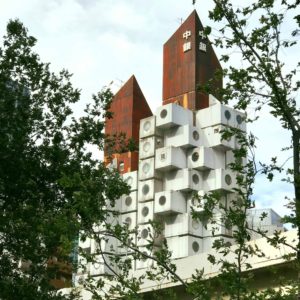 1. Built in 1972

This building was built in 1972 when the Japanese economy was growing crazy. The whole world was obsessed with Space after Neil Armstrong went to the moon. You probably could feel somewhat space-ness in the building facade.
2. The building is still actively used
Yes, it looks pretty quiet from the outside, but the capsule tower is still been used by Nakagin Capsule Tower lovers.
3. It is not a hotel
Hearing the word "capsule", some people may imagine the minimal space cabin "capsule hotel", however, this building is not a hotel.
It is currently used as an apartment, office, and hobby space, such as your private library.
It was originally marketed toward busy businessmen to use as a weekday home in central Tokyo back in the 1970s.
4. "capsule" room
We call each cubical a "capsule". All have the same size of approx. 10 square meters, or 107 square ft, with minimal living equipment such as bed and shower room.  There are 140 of these capsules attached (plugged in) to the building core shaft.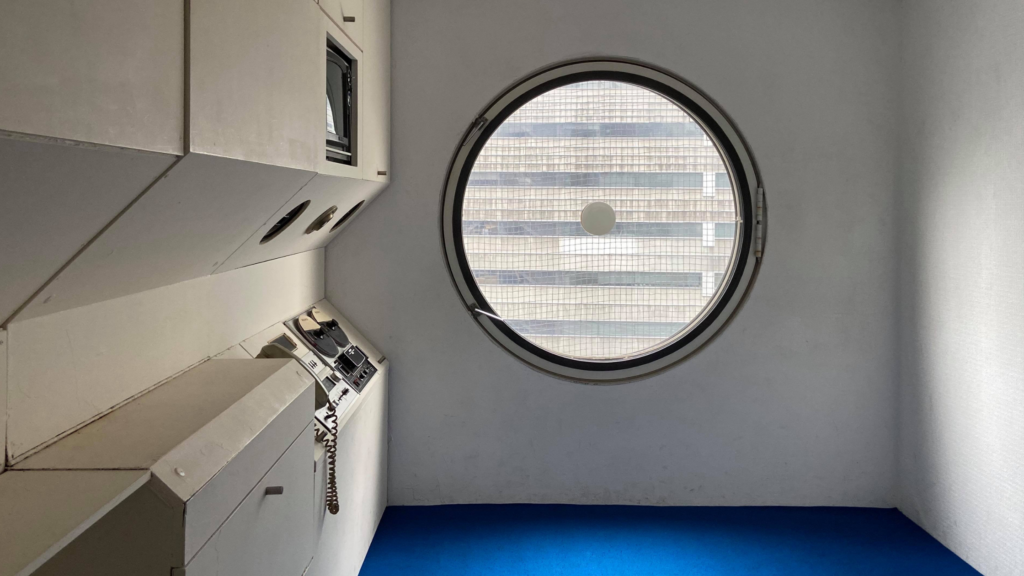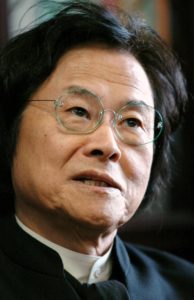 5. Kisho Kurokawa
Japanese architect, Kisho Kurokawa designed this building.
For you who have been to Tokyo before might have seen the museum designed by him in Roppongi, or if you travel a lot, Kuala Lumpur International Airport is his work as well.
Kurokawa already had the image of a minimalist and nomad lifestyle in the 1960s which probably was a bit too early for people living the same era. Now that working remotely is becoming a norm (for many Japanese this was a huge change in working style!) it fits perfectly with today's lifestyle.
He is also the one who came up with the capsule hotel concept and Japan's (and the world's) first capsule hotel still exists in Osaka.
6. Metabolism
The building represent Japan's first architectural theory "Metabolism" in the 1960s.
The idea was to think of buildings and the city as more organic things that can be replaced and updated easily like the cell in your body reproduce.
So the capsule rooms of the Nakagin Capsule Tower itself was designed to be removed every 25 years to survive for 200years.
Plus, this concept will enable you to move your whole house to a shaft standing in other cities to plug in. How fun is that!
For several reasons, none of the capsules had been replaced as the theory suggested however it is still a monumental building left to show the age of Metabolism.
The building is simply as attractive as an art piece. Even for those people who don't even know about the architecture, there is a charm go beyond the theory.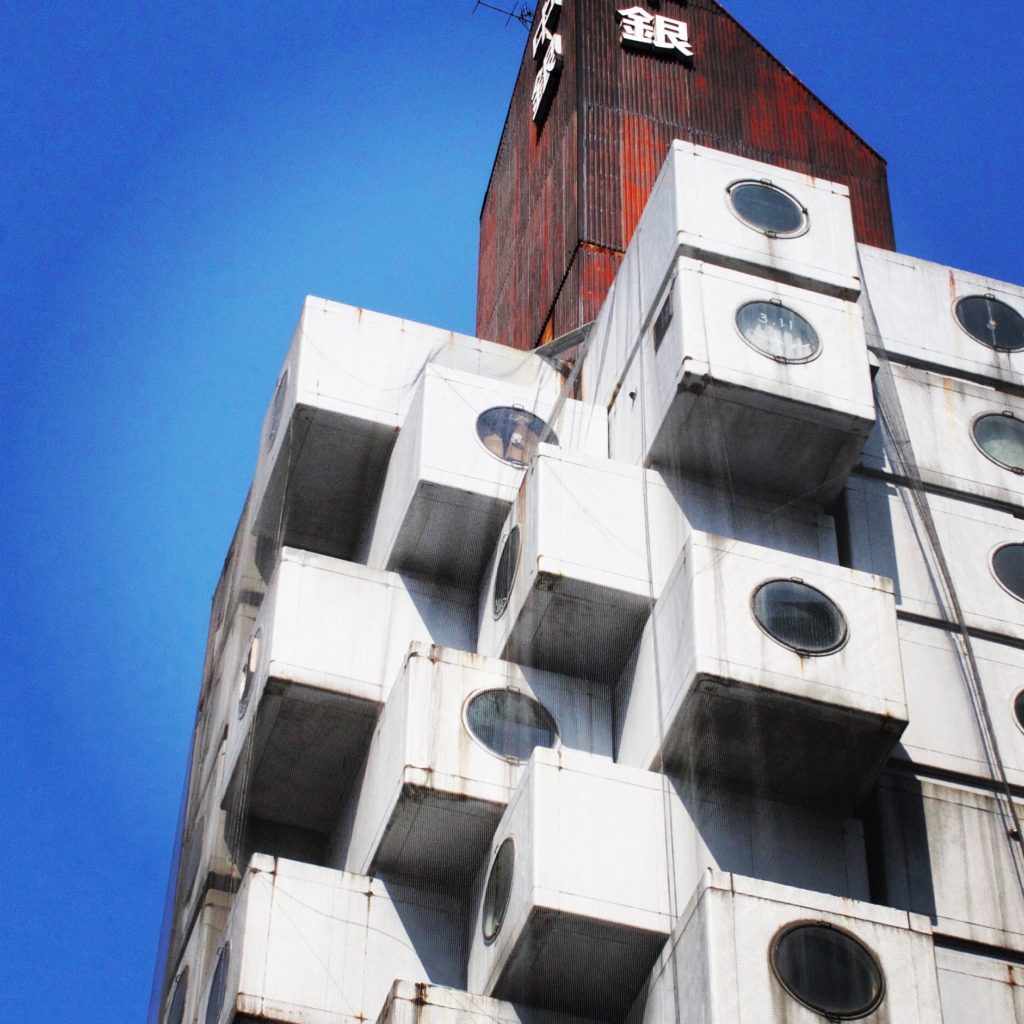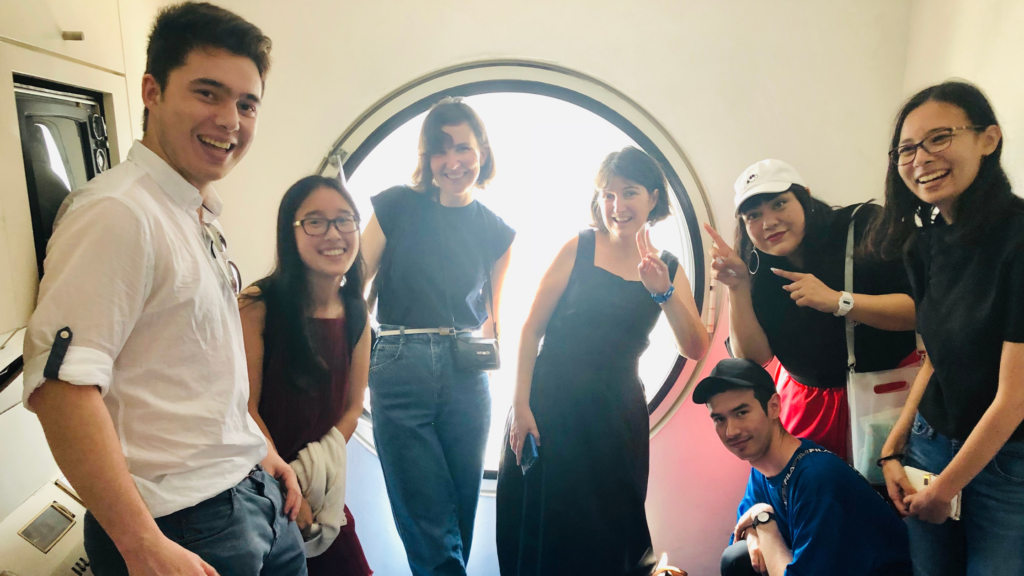 7. Getting attention from all over the world
The building has been in threat of demolishment for years but on the contrary, more and more people start getting aware of this building. Each capsule owners renovating their room in their style, all beautifully matching the simple minimal design of the building. There is a waiting list to stay in monthly rental capsule rooms to experience the "retro-future" lifestyle.
It is a magical building that will take you back in time. You can feel and imagine the passion of Japanese living those times by stepping inside the capsule room. 
We started our English Nakagin Capsule Tower tour in 2017 and welcomed more than 2200 guests from all over the world. For many of them, it was their dream architecture to experience in Tokyo. The design, concept, and history are all so attractive and special even among all the notable Japanese architectural works in Tokyo.
8. Discussion about demolishment

The building is currently going through quite a tough situation. Nakagin Group who use to have their headquarter office on the second floor and the plot had sold their property right to an investment group 2 years ago. Their aim of course is to demolish the building to redevelop the area. Nakagin Capsule Tower Restoration and Preservation project has been in negotiation with them to find a solution that works best for both and also trying to find the best way to succeed this tower for the future.