Client and Architect, a happy relationship behind the project
I have worked for an architectural design firm for many years and have been involved in various architectural designs, competitions, and proposals. 
When I tried to develop my ideas, I often used four elements to search for clues in design. 
Those elements are 1)client 2) site 3) function 4) time.
1) client:  personality, company history, identity, etc.
2) site:  shape, area, history, surrounding environment, weather, etc.
3) function:  use, rooms, size, interior environment, landscape, laws and regulations, cost, completion date, construction method, etc.
4) time:  historical background, social conditions, economy, etc.
In this article, I will focus on the first element "client," and explore some buildings in Ginza in the context of the relationship between client and architect. 
This does not look like an ordinary Japanese temple.
Rather, it looks like an art museum or a music hall.  
Designed by Chuta Ito, an architect and architectural historian who was a professor of architecture at the University of Tokyo, whose achievements were far beyond an architect's.
Ito spent three years and three months in 1902 on a research expedition to China, India, and the Islamic world in search of the origins of Japanese architecture.  He traveled across the continent, starting from China, then westward to India, and finally to Europe.
Meanwhile, Kozui Otani of Tsukiji Hongwanji Temple, who would later offer Ito to design the Tsukiji Honganji Temple, was returning home after completing his studies in London.  
On his way back from London, Otani organized an expeditionary party to search for the origin of Buddhism.  
In 1902, the two expeditions arrived in China and came across.  
This fateful encounter between an architect of extraordinary energy and a religious leader led to the construction of the present-day Tsukiji Honganji Temple.  
Those two figures with unimaginable inspirations must have felt a mutual similarity and hit it off with each other.
Otani was hoping to build the Tsukiji Hongwanji Temple in the Indian style because Buddhism originally came from India and religion needed to be modernized in accordance with the times.  
Ito had a similar idea that religious facilities need to be modernized and functionalized with time.  
This led to the construction of this unique temple building.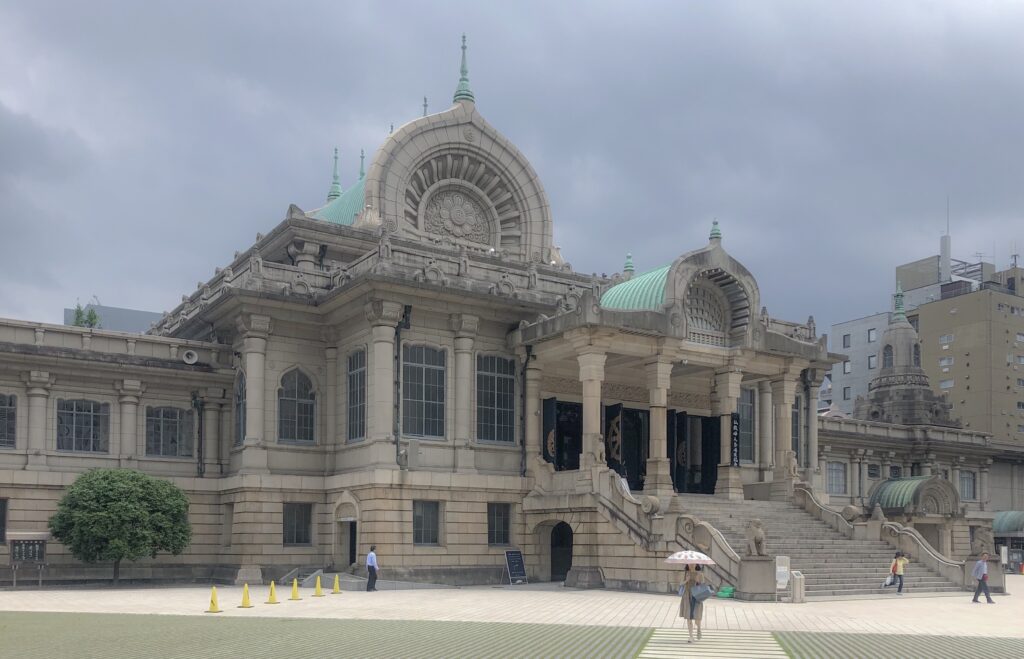 Ito's unique view of the world is reflected in the combination of the exterior of ancient Indian Buddhist architecture and the interior of a Jodo Shinshu temple. 
The interior is decorated with sculptures of various animal motifs, stained glass windows, a pipe organ, and a fold-up coffered ceiling, many of which are not found in ordinary Japanese temples. 
Furthermore, there is no approach to the temple, which is common in temples and shrines.  
When Ito was working on this project, Otani was removed from his position for spending too much money on his studies.
Ito could not get enough support from Otani, and the temple's parishioners objected to its unique design.  Although Ito was not happy about it, the original design was changed into a modest version. 
I wonder how this temple would have looked if it had been built with Ito's original idea?  Must be beyond our imagination.
Ito is often considered as an eccentric genius for his unique sense of design and thinking, but he is also known for authentic works such as the Meiji Shrine near Harajuku Station or the Heian Shrine in Kyoto.  He was an architectural giant who worked tirelessly reflecting the knowledge acquired from his explorations and travels in his designs.
Kabuki is a traditional Japanese art form that originated in the early 17th century.  There are Kabuki-za theaters in Tokyo and Kyoto.  The buildings are owned by the Kabuki-za theater and its parent company, the Shochiku Group entertainment corporation, but, in my opinion, the real clients must be the actors and fans of Kabuki when designing the theater building.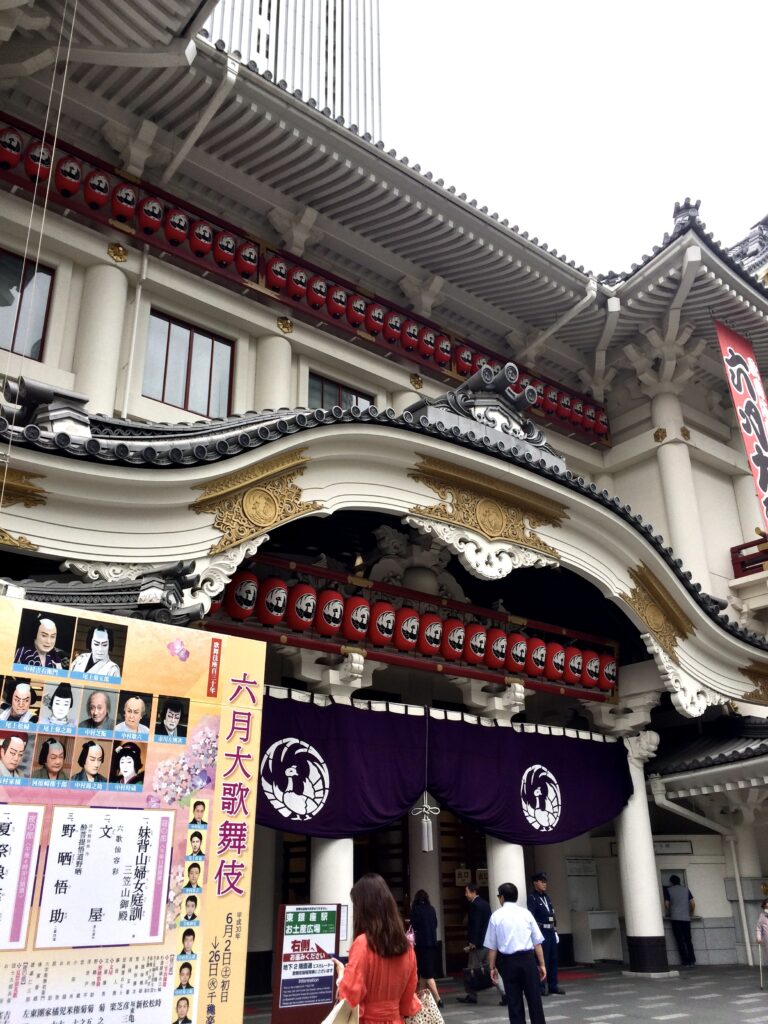 You may think that the theater is designed in a Japanese style simply because Kabuki is a traditional Japanese theater art.
Indeed, the present-day Kabuki-za theater is a splendid Japanese-style building.  

However, did you know that the current Kabuki-za is a fifth-generation building and Kabuki-za theaters were not always built in the Japanese style? 
The first Kabuki-za theater was built in 1889, during Japan's transitional period of modernization and westernization. 
The theater was designed in a Western-style, inspired by the Opera House in Paris.  Genichiro Fukuchi, a member of the project, was a samurai, journalist, writer, and politician of the late 19th century.
The second theater, built in 1911, was designed by Shotaro Shimizu. The first building had deteriorated, but the frameworks remained in place. 
The second one was a Japanese-style building with an emphasis on horizontal lines.  As Imperial Theatre, a Western-style building was completed in Tokyo around the same time, the Kabuki-za went back to a Japanese style. 
The Kara-hafu, cusped gables, at the entrance, and the Chidori-hafu, triangular-shaped gables, on the roof, both are the symbol of the present Kabuki-za architecture, appeared at this time.
The third generation of the Kabuki-za was built in 1924 and designed by Shinichiro Okada, whose works include Meiji Seimei Kan in Tokyo and Osaka City Central Public Hall. Okada was an architect who liberally used both Japanese and Western historical architectural styles in his work.
The fourth generation completed in 1950 was designed by Isoya Yoshida, who specialized in traditional Sukiya-style architecture and designed numerous Japanese-style buildings. 
(Both Okada and Yoshida were married to geisha. That may have been a reason why they worked to design the Kabuki-za.)
Kabuki-za theater has been at the mercy of natural disasters and the ravages of war.  
As mentioned earlier, the present Kabuki-za is the fifth generation and was designed by a star-architect Kengo Kuma. Even for him, it was difficult to redesign it into a completely new, modern design.
Rather than remake this symbol of Tokyo, he retained the external features of the fourth generation loved by Kabuki fans and actors.
Kabuki-za theater has suffered frequent disasters over the years and has been rebuilt each time. 
During the construction of the current Kabuki-za, there was the Great East Japan Earthquake in 2011.  Having experienced another disaster, various countermeasures for disaster were installed in this building; emergency toilet facilities, and removable stores on the basement floor that can be used as an emergency evacuation space.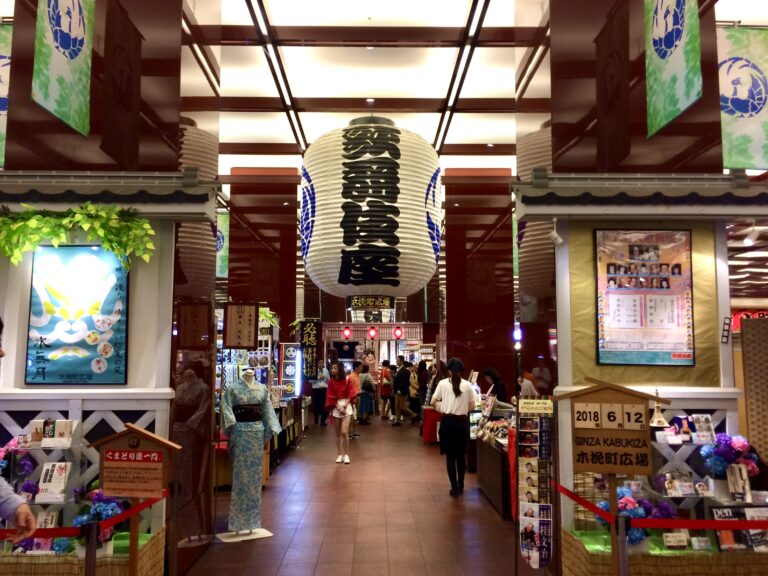 The Swatch Group's flagship store in Ginza is named after the founder of the company.  
Nicolas G. Hayek was not just a founder of this giant corporation with many world-class watch brands such as Omega, Longines, and Swatch.  
He was a businessman who had a profound understanding of manufacturing.  
Born in Lebanon, Hayek moved to Switzerland to live and work in the business world.
When he was in a consulting business, he was offered by the Swiss watch manufacturers to revive the whole industry. He then decided to get into the watch business and founded the Swatch group.  
The company pioneered the field of casual watches and acquired many other luxury brand watchmakers.
In 2007, Hayek was awarded the first-ever Swiss Lifetime Achievement Award for his contributions.
The design for the Swatch Group's flagship store in Ginza was selected through the competition.  
A Japanese architect Shigeru Ban, who won the competition, provided a thorough strategy called "problem making."  
He dared to venture out because he was confident he had a good chance of winning. 
His insight into Hayek's mind turned out to be correct.
After this project, Ban was asked to design the new Swatch Omega headquarters in Switzerland.  
It shows that the relationship of mutual trust between Hayek and Ban was solid and still continues.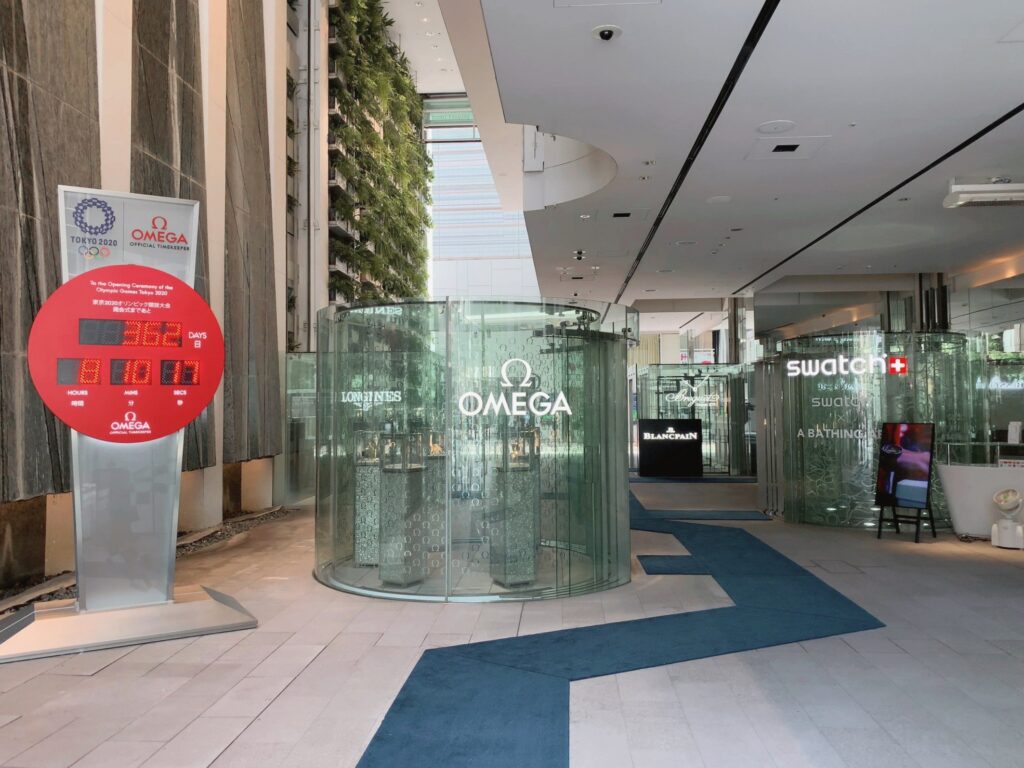 For more detailed story, check out the blog below
I have designed several residences in my personal time apart from working at the company. 
Designing a house is very deep and architects usually develop a close bond with the client. The chemistry between the client and the architect is as important as the technical aspects of the design. 

In my case, the first residence I designed was my own house. 
Most of the clients who asked to design their homes had an interest in my house in the first place.  So, they had already known my styles and characteristics. 
It is important to find a mutual understanding between the client and the architect in any other cases.  

I believe that a relationship of mutual trust and the enthusiasm of both parties to create a good building results in a satisfying outcome.